Standard and correct design data such as type selection, contact surface form, assembly, etc. Be able to select the bearing products for customers efficiently and correctly.
Factors of bushing service life:

(1) Load P [N/mm2] Operation load is an important factor for bushing service life, and steady load is beneficialful for it. Generally, the specific load determined by the type of loading, and should not exceed theoretic value. Specifica load obtained from operation load divided by the projected are a of bushing.

(2) Bushing service life determined by PV Valve, PV= PxV. PV value is smaller, service life of bushing is longer.

(3) Tempture T [oC] TemptureEnvironment tempture and Thermal Generated from the different movements like oscillating, rotary & reciprocating will influence the bushing service life. The resions has higher thermal expansion rate with poor thermal conductivity. It is necessary to control the bushing size and clearance.

(4) The roughness of mating surface should be Ra 0.2-Ra 0.8. During the process of installing, the sharp or burrs etc forbidden to damge the mating surface.

(5) Material of Mating Surface will effected service life of bushing the mating surface finish should ≤0.4μm ka.

(6) Other Factors like Design of housing, Lubrication condition etc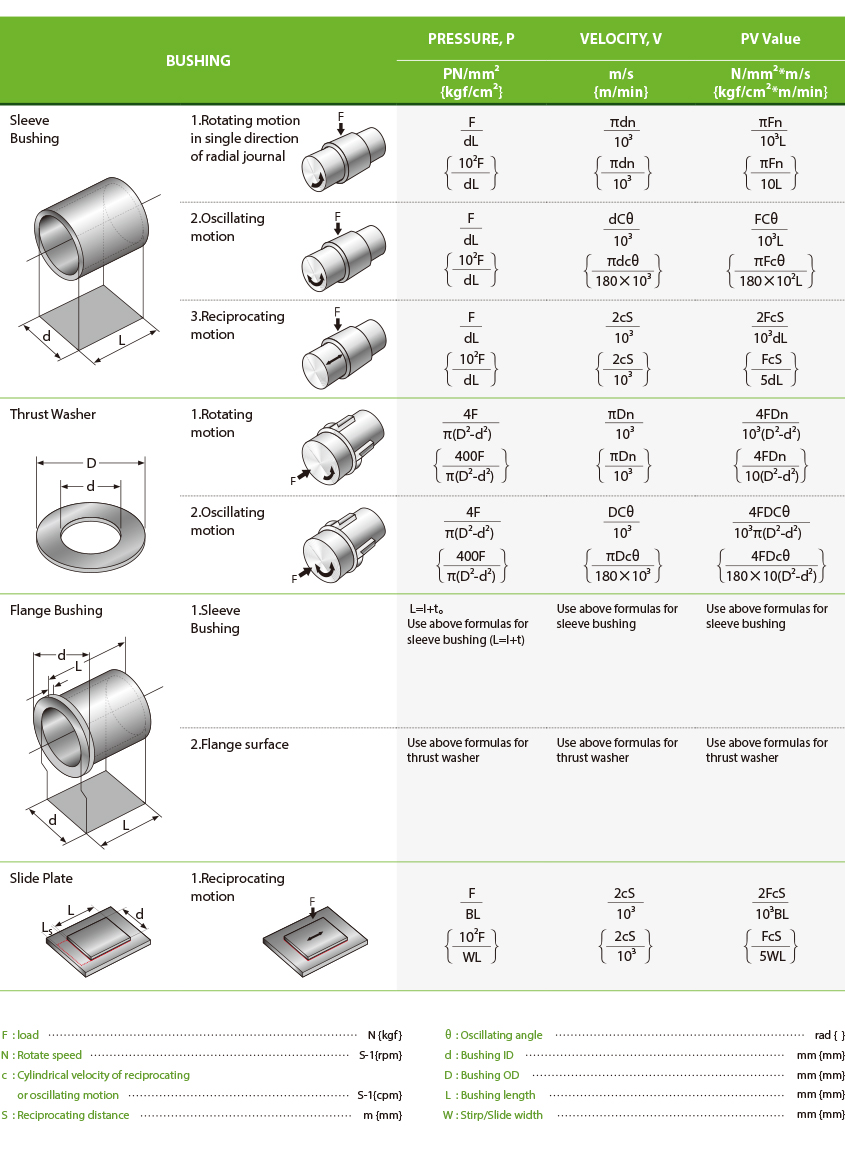 Bearing Arrangememt Design
Wrong assemble will broken or reduced useful life the following assemble should be referred when design: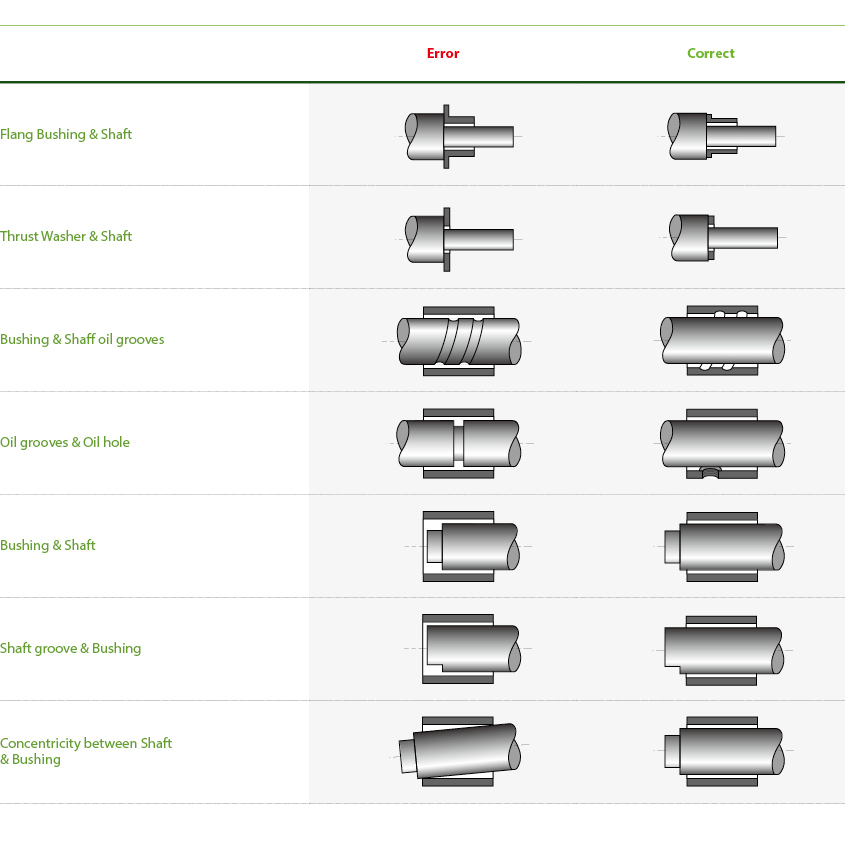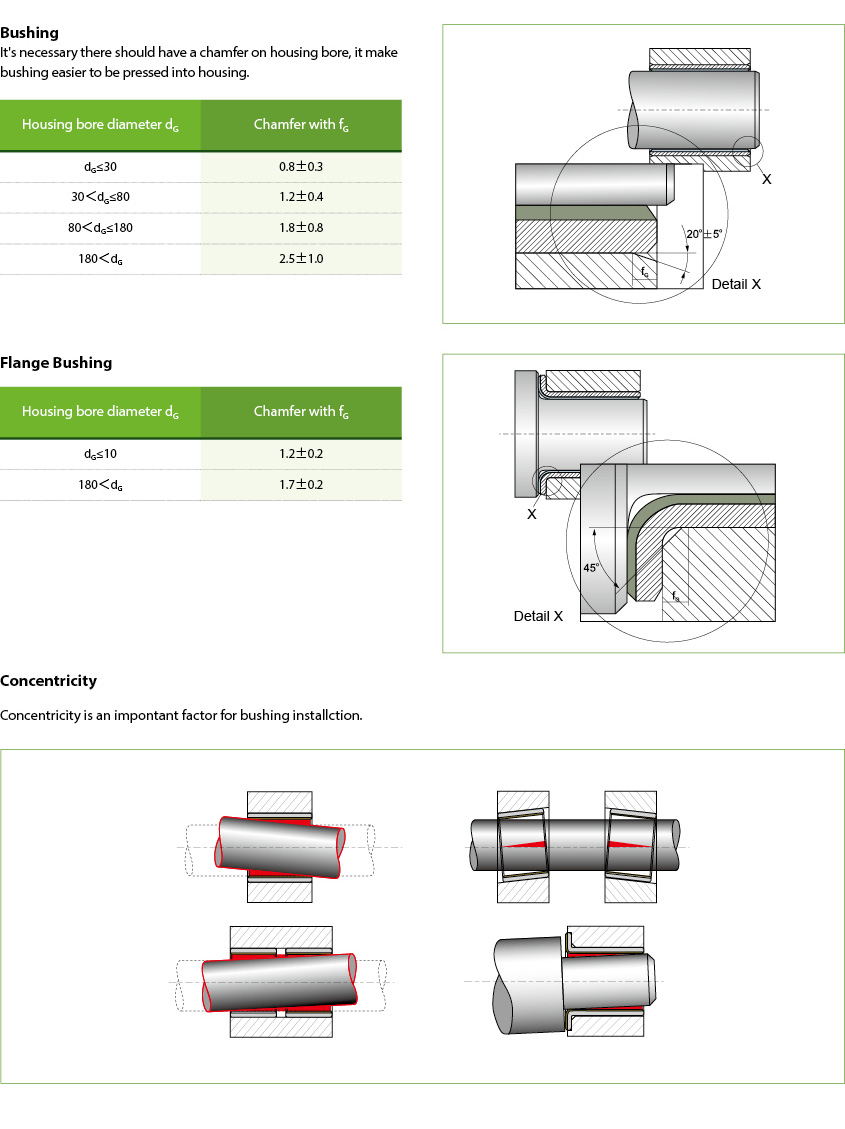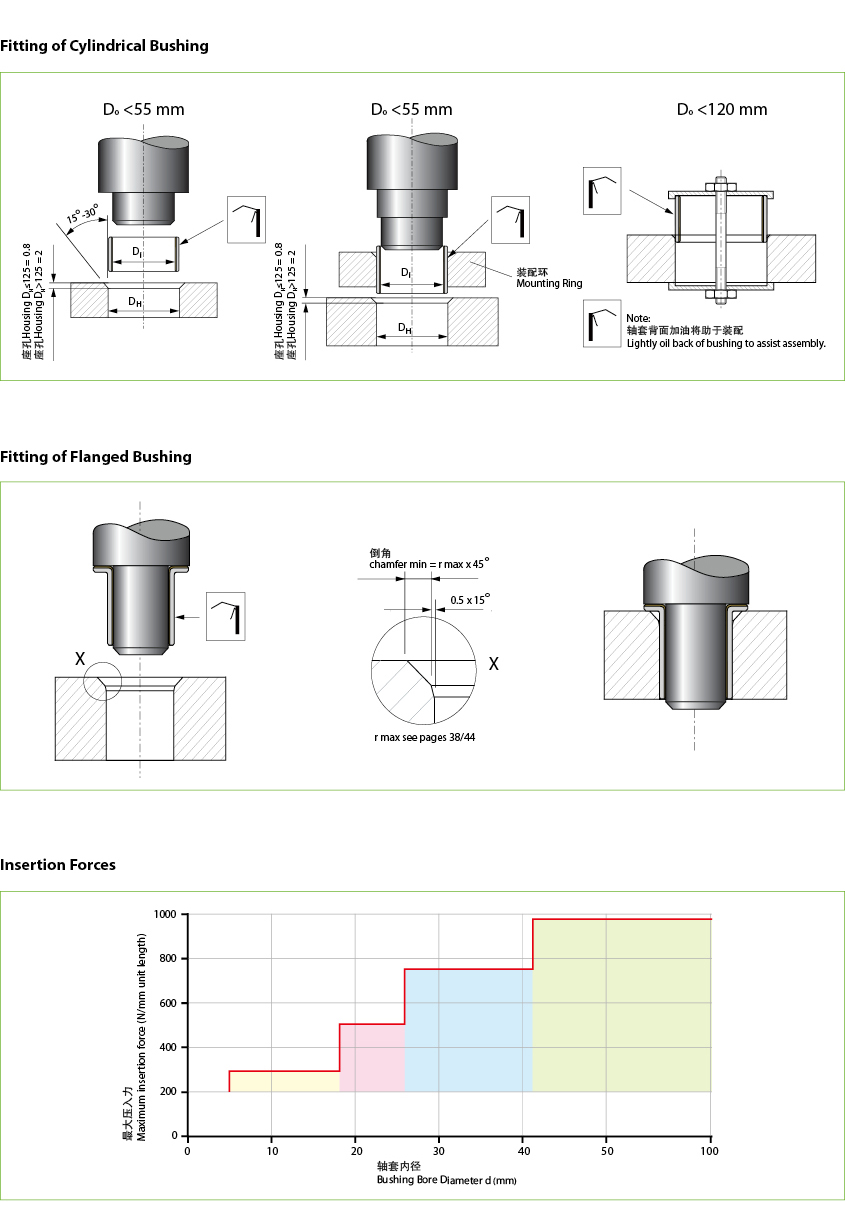 Thrust washers & Plate Installation
Housing should have hollow dents for installing thrust washer and sliding plates. Dowel pins used for prevent turning.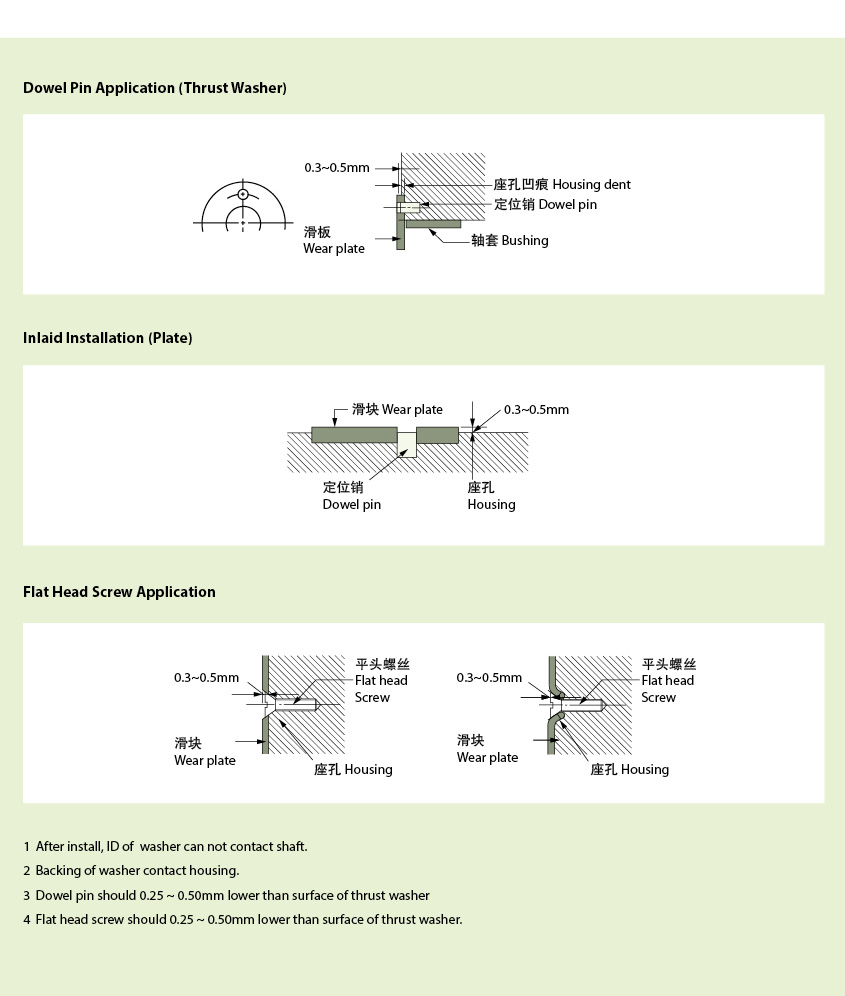 Wrapped Bushing Measurement
In free state, wrapped bushing will not be closed, which is impossble to accurately measure External diameter & Internal diameter. When wrapped bushing Measured, special gauges and test equipments is necessary.